API keys
Generating API Keys for Datafuse API​
To generate API Keys for the Datafuse API, follow these steps in the Datafuse Application:
Log in to the Datafuse App. If you don't have access to the Datafuse App, please contact us. Once logged in, navigate to the left-hand menu and select "API Keys.". Click on the "+" button to create a new API Key. Refer to the screenshot below for visual guidance.

Enter a unique name for the API Key. You can choose any name, but it must be unique. Then, select the authorized endpoints that the API Key should have access to.

Optionally, set an expiration date for the API Key. If no date is specified, the API Key will not expire. Click on "Create API Key" to proceed.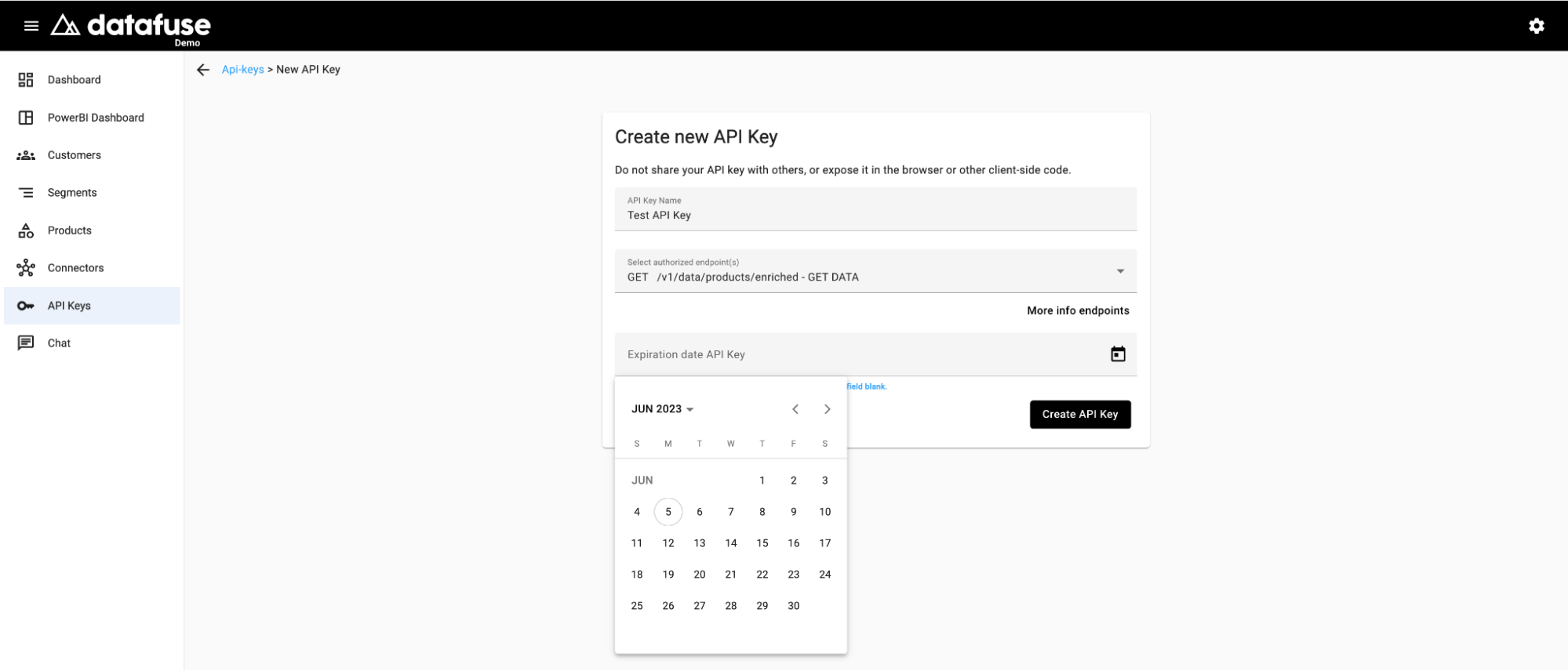 You will be shown the API Key only once. Make sure to securely store the API Key. Never share the API Key in places accessible to other users. If you suspect that an API Key has been compromised, please contact us immediately. You can always disable or delete an API Key, rendering it unusable.
info
The screenshots are provided for reference purposes and may differ slightly from the current version of the Datafuse App.